Brad Sandberg, MBA

Broker

in Plymouth, MI
Associate Information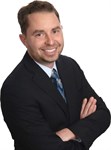 Expertise Types
New Homes, Property Management, Residential, Residential Investment, Single Family Homes, Townhomes
Brad Sandberg has several years of experience in the real estate industry and is the broker and owner of two firms in Plymouth, Michigan: Michigan Management and Property Maintenance, a successful property management company managing in Metro Detroit and Next Home Edge, the first Next Home Franchise in Michigan.
Sandberg received his bachelor's in education from Western Michigan University and taught in Michigan Public Schools for a few years. Realizing that his skill sets were more properly aligned in sales and management, the real estate industry became the avenue for this transition to occur. He then began working for Broder and Sachse Real Estate Services, in Ann Arbor, Michigan, by overseeing property operations and leasing efforts for several apartment communities.
Mr. Sandberg then went back to school, full-time, at Eastern Michigan University to gain his Master's in Business Administration. After gaining his MBA and real estate license, he went back to work for Broder and Sachse Real Estate Services, where he met his current business partners; Jeff Scott and Kathy Roza.
Sandberg and the two partners founded Michigan Management and Property Maintenance, a property management firm specializing in offsite management and maintenance of single family, multifamily and small commercial properties throughout Southeast Michigan. The firm is dedicated to bringing efficiencies and experiences of large scale property management to smaller property owners and investors.
Mr. Sandberg is an active member of the Institute of Real Estate Management (IREM) as well as Detroit Metropolitan Apartment Association (DMAA), an affiliate of the Property Management Association of Michigan (PMAM) and the National Apartment Association (NAA).